Production Music : Angels & Demons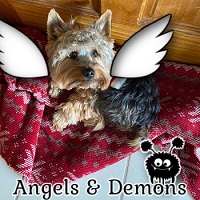 Royalty Free Fantasy Music featuring songs that span the gap between Good and Evil. With lyrical content ranging from spiritual themes to downright nasty "evil-ness", only you can decide whether you will stand in the light or go to the dark side! All rights are cleared, so licensing our production music is a snap!
Looking for something different? Try our Music Fortress Advanced Search! Search. Listen. License.
Not looking for royalty free fantasy music? We have other curated Royalty Free Music playlists for you to choose from. Don't have enough time to search our catalog? Let our experienced Music Supervisors jump into action and help you to find what you need! CONTACT US and let us curate a playlist of recommended tracks for you!
If you have any questions or would
prefer to speak to someone directly,
feel free to call or email us at